ASTM D7279
Use the ASTM D7279 test method to measure the kinematic viscosity of transparent and opaque liquids. This method is effective for a range of fuels and oils such as residual fuel oils, marine fuels, and biodiesel. When you use one of the viscosity meters by Omnitek, you get access to this method as a range of our products is compliant with this viscosity testing method. Temperatures that suit this method are ranging between 20°C and 120°C.
Our tailor-made viscosity meters are compliant with the ASTM D7279 test method
With a kinematic viscosity tester, viscosity testing of these oils and fuels with the ASTM D7279 test method becomes an easy and efficient process. You can analyze and measure a broad range of different fluids with just one viscometer, streamlining your lab processes. We offer various options depending on the types of liquids that you work with on a day-to-day basis with our S-flow viscometer system. Of course, accuracy is a key factor in your research, developments, and quality controls. You can always count on the high accuracy results of our viscosity meters.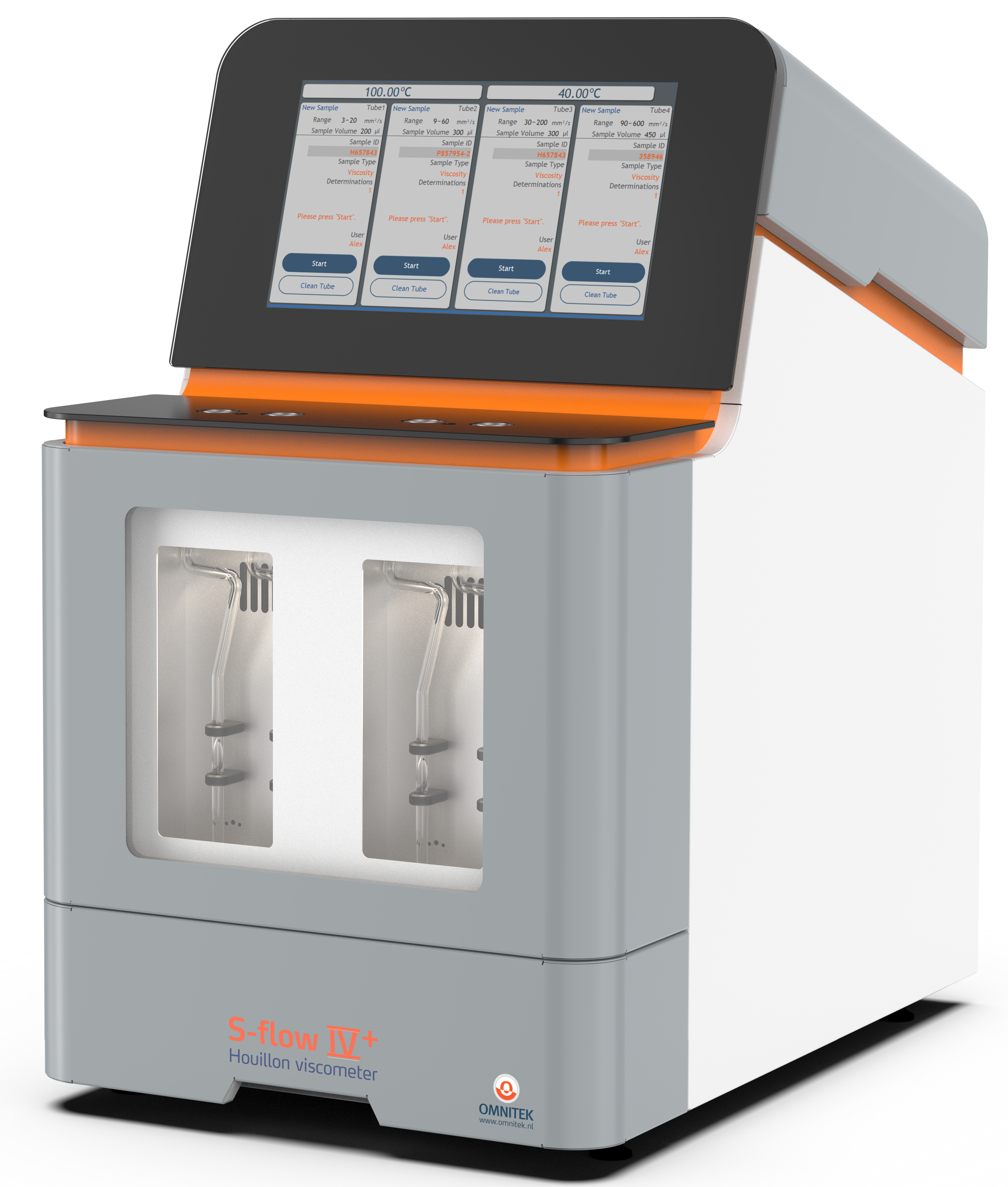 Contact us to hear more about the best systems for your research
Working with the ASTM D7279 test method requires high-end viscosity measurement systems. Are you curious about which of our tailor-made S-flow systems suits your research practices best? Contact us in The Netherlands to hear more about the specifications and features of our viscometer. Reach us through phone on +31 (0)182 - 302990 or send an email to info@omnitek.nl. Demos are possible thanks to our fully equipped demo lab in Waddinxveen, the Netherlands. You can also request a brochure about any of our viscometer systems to learn more about their specifications.