Automated ASTM D445 viscosity measurement
With Omnitek, you can count on the industries best systems for automated viscosity measurement Use our fully automated U-Visc viscosity tester instead of spending hours in the lab and save yourself and your employees time of doing this work manually. U-Visc kinematic viscosity systems process viscosities up to 25,000 mm2/s at 40 °C. Our viscometers have an excellent reputation and are widely used as tailor-made solutions among the scientific community.
Testing highly viscous samples with an automatic ASTM D445 viscometer
With Omnitek BitUVisc it is possible to test samples with high viscosities what is considered "extreme samples" for the kinematic viscometer market. The BitUVisc is a member of the U-Visc family of completely automatic viscometer systems from Omnitek. This automatic kinematic viscometer model fully complies with ASTM D445 and D2170 and was specifically designed to address sample types that pose a great threat to automatic sampling, measurement, and cleaning as a result of their viscosity and high pour point.
Flexible and Reliable
The well-known and tested Ubbelohde design serves as the foundation for viscometer tubes. Fully opaque fluids without any challenges or limitations can be detected using these tubes, and the need to use reverse-flow tubes is eliminated, thanks to specially designed thermal sensors.
Measurements are conducted with excellent accuracy and within acceptable temperature stability with the help of sophisticated temperature control. The system makes use of a distinctive single position auto-sampling that offers integrated sample heating of up to 200 ºC and utilizes a preheated solvent to efficiently clean the viscometer tube.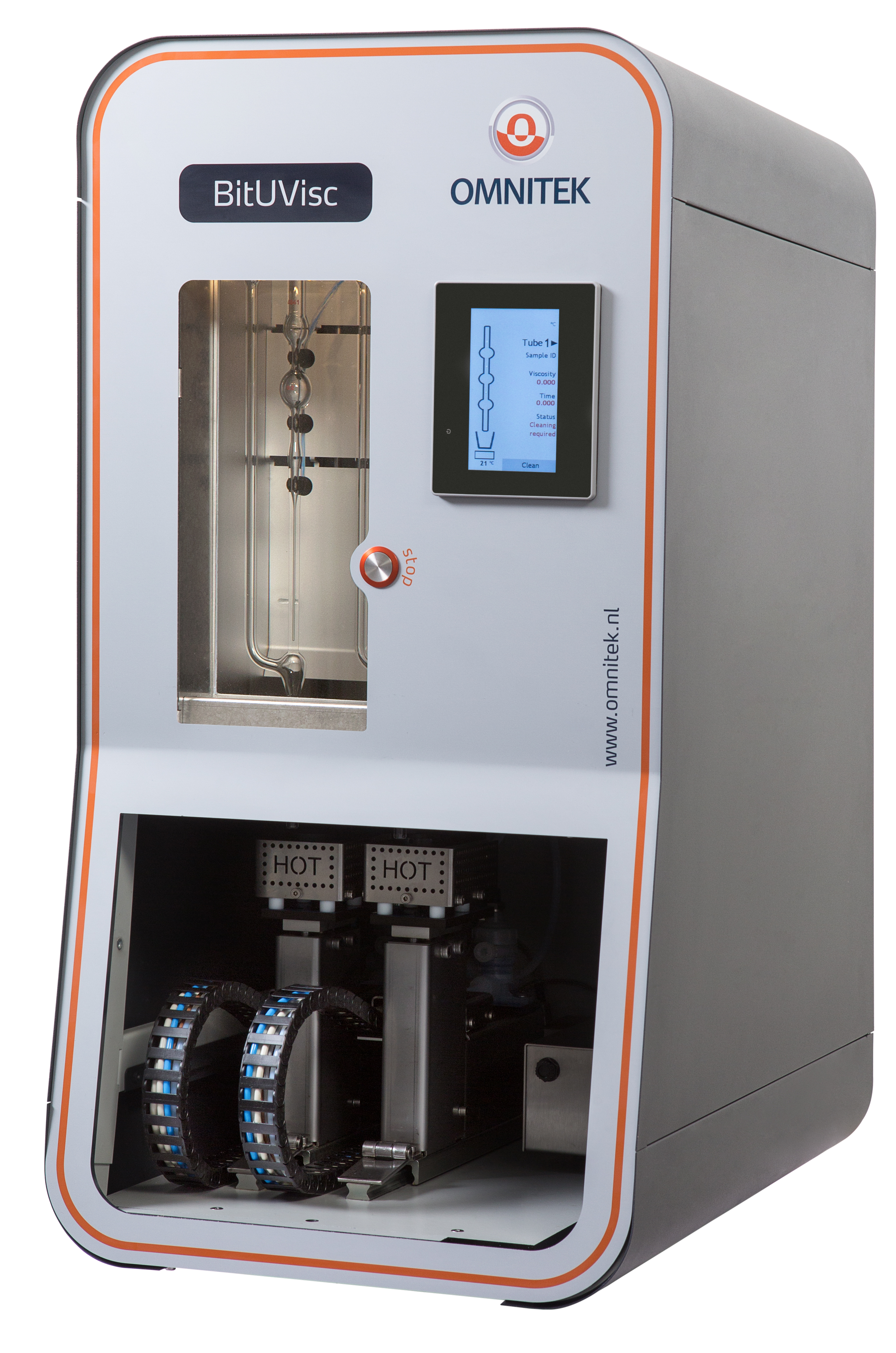 Fully automated Houillon viscosity measurement can be easy and accessible
Can you not afford to lose too much of your solvents or sample testing amount? You can count on our S-flow IV+ Houillon viscometer for low sample use and accurate automated viscosity test results. This automated process gives you the liberty of completing other tasks in the time which you would have normally spent on measuring viscosity.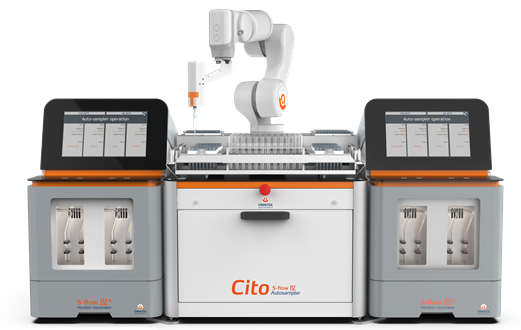 Are you curious about how you should use our products? We have an online demo presentation waiting for you! We also provide more information about our systems in our brochures.
Ask us any questions you have about our products
Please ask us any questions you have about our efficient kinematic viscometers and the process of automatic viscosity measurement. We are happy support you directly or through our authorized distributors. Contact us by calling +31 (0)182 - 302990 or send an email to info@omnitek.nl to receive a brochure with more information about customisation options. It is also possible to request an online demo of our systems. Omnitek is based in The Netherlands.